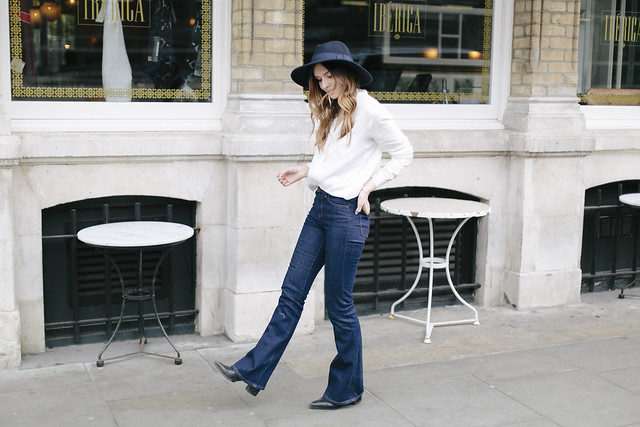 (Hat: Topshop, Shirt: Urban Outfitters, Jeans: Topshop, Boots: Zara)
If, in 1999 I'd have said to you in 2015 you'll be able to attend a 'Virtual Reality Shopping Event' you'd have probably thrown your Baby Spice moon boots at me and had a good old giggle, right? But somehow, through a combination of
very
clever technology, the brains behind some serious savvy shoppers and a love for the new-
Westfield London
and Westfield Stratford City have introduced just that- in the shape of their #FutureFashion event this weekend. Having been held at Westfield London last weekend (as you may have picked up on if you're hot on social)- you can attend again this weekend over at
Stratford City
from the 2nd-4th of this weekend- and take advantage of some seriously hot-tech things going on in E20.
With the event hosting everything from interactive avatars (nope, we're
not
in a James Cameron movie), Edit Me search engines- where you can scour each store for the exact product you're after (denim dresses, anyone?), virtual reality headsets that may blow your mind a little bit, American Eagle's amazing denim counter (with 25% off for anyone that tries on there) as well as Style Lounge brand talks and lots of special offers across the weekend around the centre. To celebrate the event, I decided to channel one of the three trends Westfield are focussing on, denim, pulling out my favourite flares to parade around in for a day of meetings and errands. The centres are also focussing on the floral and future modern trends too, so if you fancy a nosey- I definitely recommend heading down!
Post in collaboration with Westfield
x